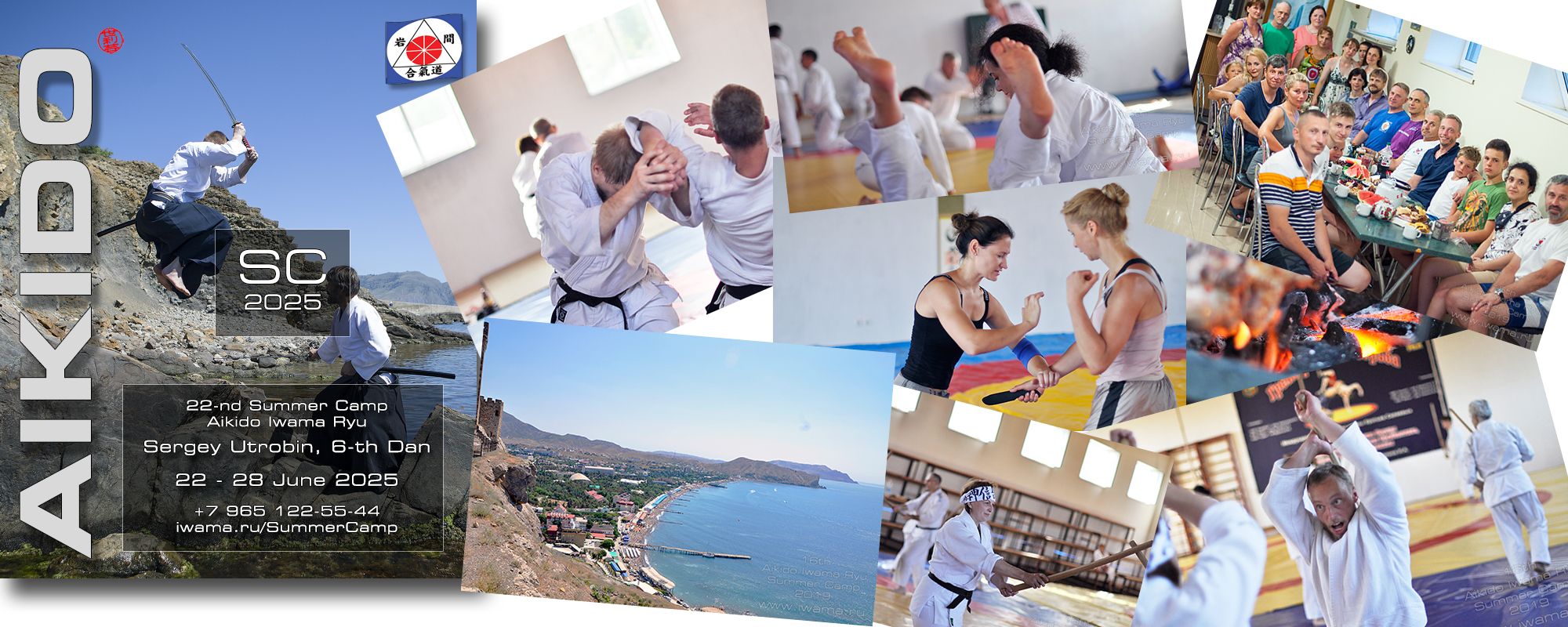 Dear friends!
We invite you to the 19th traditional Summer camp of Aikido Iwama Ryu
which will be held from June 26 to July 02, 2022 in the Crimea (Sudak city)


Within 6 days you will have a unique opportunity to practice hard and have a good rest.
Sea, sun, great company ...

How it was:
- a general overview video from the summer camp 2017.
- photo of the camp 2017.
- photos from past Summer camps can be found in the "Photos" section.

In the programm:
Taijutsu, bukiwaza (boken, jo), applied work.

Every aikidoka can take part in the summer camp, regardless of style, direction and level of training. Weapon experience is desirable.

Timetable:
June 26 - arrival, evening training 17.00-19.00 taijutsu.
June 27- July 01 - training: 06.30-08.30 bukiwaza; 12.00-13.00 special keiko (applied work); 17.00-19.00 taijutsu.
July 02 - morning keiko 06.30-08.30 bukiwaza, departure.

You can come with family / children for more days

Cost:
keiko in an equipped dojo - 60 Euro.
accommodation in 5 minutes from the sea, 3 meals a day. - about 20 Euro per person per night in 2-3 bed rooms with all conveniences (bathroom, shower, TV, refrigerator, air conditioning).

Applications accepting until June 1, 2022:
- by e.mail aikido@iwama.ru
- by phone/WhatsApp: 7 (965) 122-55-44.
- via the event page vk.com/AikidoIwamaSummerCamp

If you have any questions, feel free to ask.
See you on the tatami!